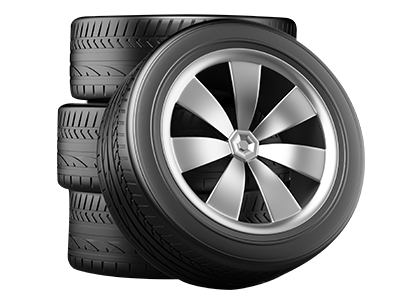 Toyota Tire Balance Greenville SC
Balancing tires is one of the most vital services for your vehicle. Are your Toyota vehicle's tires getting the same level of wear all around? If not, it may be time to get them balanced. Trust Toyota of Greenville to help you get the most out of your tires!
View Specials
Toyota of Greenville
2686-2700 Laurens Road, Greenville, SC 29607
Toyota Tire Balance Price Greenville SC | Toyota Tire Balance Coupon
Getting your tires balanced helps prevent uneven wear on your tires. If your tires wear unevenly, you can risk a blowout - most likely at an inopportune time! That means that on top of replacing the tires, you'll have to shell out even more money on possible damage to your vehicle. Toyota of Greenville recommends getting your tires rotated every 5,000 miles, which is about the same time you get your oil changed - so it's easy to remember to get it done. Of course, that depends on how much driving you do and the driving conditions you face very day. The best way to determine whether or not your tires need balancing is to schedule an appointment and bring your vehicle in for us to inspect your tires. Also, check out our service coupons page for tire balance coupons, allowing you to save money on getting this important service done! Or explore coupons for other critical services as well.
Balance Tires Near Me | How Much To Balance Tires
Toyota of Greenville believes that balancing tires shouldn't cost an arm and a leg, and that you don't need to travel far to get it done. We are just seconds from I-85 on the Motor Mile (Laurens Road) and conveniently located close to places like Anderson, Greer, Easley, Spartanburg, and beyond. On top of that, our service coupons ensure that you get maximum savings at our dealership. Beyond all that, our service technicians have undergone extensive training, so you can rest assured knowing that before they touch your vehicle, they're properly trained to service it. Contact us or schedule an appointment online and bring your vehicle into the experts at Toyota of Greenville today!