Greenville Toyota Scion
At Greenville Toyota Scion, our employees dedicate themselves to demonstrating the highest degree of respect and professionalism when helping you to buy your new or used car. The sales team is readily available for any assistance they may provide for you, whether it be a question about that shiny new Toyota Tundra out front or any financial questions you may have.
Beyond that, we believe the car buying experience should be as hassle free as possible. Our dealership provides many different options of new or used cars, trucks, SUVs, and minivans that you are sure to find what fits your tastes and budget as well. All of our new and used cars, trucks, SUVs and minivans are conveniently located on our website to further accommodate your car buying needs. Our internet sales team would love to hear from you today!
The Service Center at Greenville Toyota Scion is established to further accommodate you and your new or used car. Conveniently located within the dealership, the Service Center employs a friendly staff available to help you with any maintenance your car may require in the future.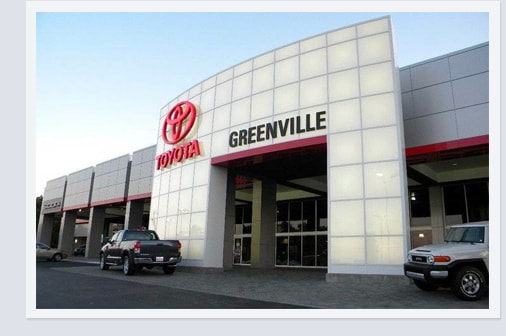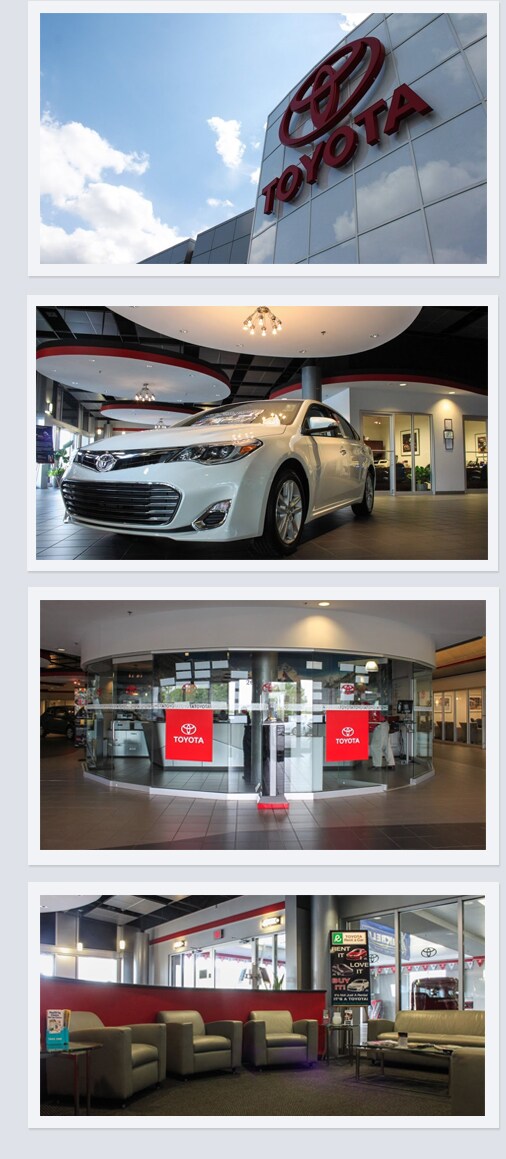 At Toyota of Greenville, we are really excited about helping you find the car or truck of your dreams in a No Nonsense, No Obligation atmosphere. Our entire team works very hard to provide a convenient, one-stop place for all of your automotive needs at a value you can trust. We are here to Make You Number 1 ... and to make your experience Worry Free!

If you're going to buy a new Toyota at Toyota of Greenville, serving Greer, SC, Easley and Spartanburg, or take your car in for routine maintenance or an auto repair, you probably want to know a little bit about us. Makes sense. Toyota of Greenville, located at 2686 Laurens Road Greenville, South Carolina is happy to tell you that we've been serving the Greer, SC, Easley and Spartanburg area for longer than many of you might have owned your current car. With those years comes invaluable expertise, which we put to your advantage. We're not just talking acumen on new Toyota models, but used cars, service and auto repairs and perhaps most importantly - Toyota financing.

Sales Department Hours
Monday

9:00 AM - 7:00 PM

Tuesday

9:00 AM - 7:00 PM

Wednesday

9:00 AM - 7:00 PM

Thursday

9:00 AM - 7:00 PM

Friday

9:00 AM - 7:00 PM

Saturday

9:00 AM - 7:00 PM

Sunday

Closed
See All Department Hours
Dealership Hours
Monday

9:00 AM - 7:00 PM

Tuesday

9:00 AM - 7:00 PM

Wednesday

9:00 AM - 7:00 PM

Thursday

9:00 AM - 7:00 PM

Friday

9:00 AM - 7:00 PM

Saturday

9:00 AM - 7:00 PM

Sunday

Closed
Parts Dept. Hours
Monday

7:00 AM - 5:00 PM

Tuesday

7:00 AM - 5:00 PM

Wednesday

7:00 AM - 5:00 PM

Thursday

7:00 AM - 5:00 PM

Friday

7:00 AM - 5:00 PM

Saturday

7:00 AM - 6:00 PM

Sunday

Closed
Service Dept. Hours
Monday

6:30 AM - 6:30 PM

Tuesday

6:30 AM - 6:30 PM

Wednesday

6:30 AM - 6:30 PM

Thursday

6:30 AM - 6:30 PM

Friday

6:30 AM - 6:30 PM

Saturday

7:00 AM - 5:00 PM

Sunday

Closed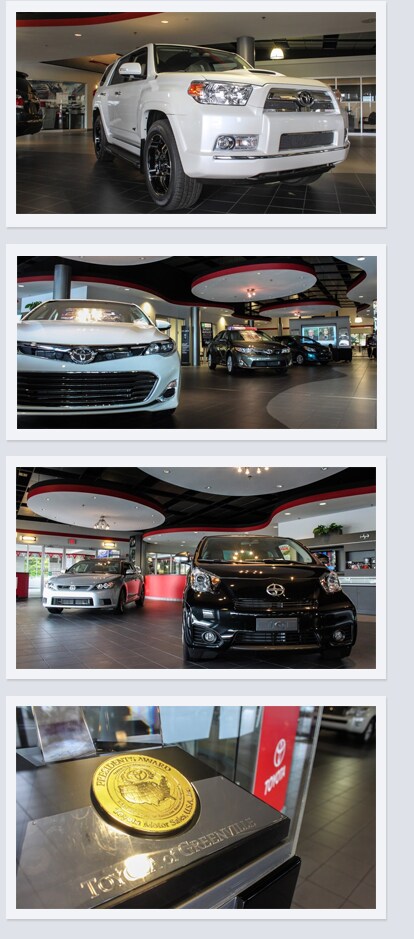 2012 Presidents Award