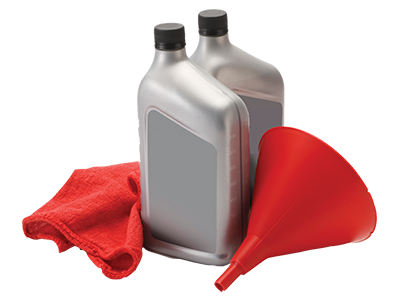 $49.95 Toyota Semi-Synthetic Oil Change Service | Greenville, SC
Make sure to check our website for the latest specials and offers before you schedule your next service appoint. At Toyota of Greenville, we work hard to make your auto service affordable.
Only $49.95*
*Conventional oil change offer may not be applicable to certain models. Non-applicable vehicles will qualify for the savings amount as a discount on your service bill. Offer not redeemable for cash and cannot be combined with one or more special offers. Prices quoted do not include tax, but savings amounts are accurate.
Conventional

High Mileage

Synthetic Blend

Full Synthetic

Good protection
Specifically designed for vehicles over 75,000 miles
Better protection
Best protection
Good sludge protection

Helps reduce oil
consumption
Better cleaning
Better cleaning
Good performance
Helps to replenish worn & potentially leaky seals
Better performance
Better performance
Helps restore lost compression
Protects in extreme temperatures
Protects in extreme temperatures
Better fuel economy
Better fuel economy
LEARN MORE
LEARN MORE
LEARN MORE
LEARN MORE
Benefits of an Oil Change
An oil change should be completed every 3,000 to 5,000 miles. When you have your oil changed regularly, it increases the life of your engine and decreases gas consumption. When the oil filter and oil become dirty, the engine is subjected to harsh and abrasive dirt from the oil. This prevents you from getting the full power and efficiency of your engine. It's also possible to damage your engine if you don't get the oil changed over a prolonged period of time. Your engine is one of the most expensive parts of your vehicle. By getting your oil changed regularly, you can rest knowing you have kept your vehicle running in its best condition possible.

An engine oil change can also help reduce emissions and pollution. When the engine is dirty, it's less able to filter out dirt and debris. This results in greater vehicle emissions, and it can cause unnecessary pollution. Lubrication is also extremely important for engine life. When the vital components of your engine aren't properly lubricated, you're left with an engine that's working harder to run as normal.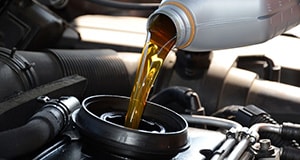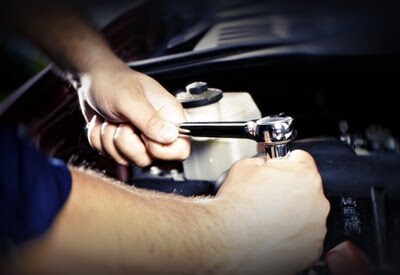 Customer Reviews


Toyota of Greenville
2686-2700 Laurens Rd, Greenville, SC 29607
Serving
Greenville

,

Anderson

,

Spartanburg

,

Columbia

Bring your car to our service center to ensure that only certified mechanics work on your car. We specialize in working on all makes and models of vehicles, and we can help keep your vehicle running effectively. Our service center regularly performs oil changes for our customers, and we know how to check your system for other potential issues. When it comes to customer satisfaction, we pride ourselves on being able to provide the best possible service for our customers.
Toyota Oil Change Specials Near Greenville, SC
At Toyota of Greenville, we offers great oil change specials. Thanks to our discounted prices, it is possible to get a low priced oil change making it possible to save when looking to keep your Toyota vehicle running at optimal capabilities. Our discounted offers allow you to keep your vehicle working like normal. Our team is happy to work with you, and provide you with the confidence you need to drive a vehicle that will last for many, many miles to come at a price you will love.
Toyota Tacoma, Sequoia,Tundra, Highlander, Rav4, 4Runner, Land Cruiser Oil Change
Our dependable team can at Toyota of Greenville can help to keep your engine running, giving your Toyota truck or Sports Utility Vehicle the ability to run with full power and an efficient engine.
Toyota Oil Change Service
We use only original equipment manufacturer (OEM) recommended filters and components. This ensures that your car always has the same quality components that it had when it shipped new. When you use aftermarket parts, you may experience a reduced efficiency. It's also difficult to know what kind of quality your getting when you use non-genuine parts. Aftermarket parts are used by many auto shops to help save money, and it's not a practice that really serves the customers best interests. Use only OEM parts in your car to ensure a long vehicle life.
Get Your Toyota's Oil Changed Quickly
We know you don't have a lot of extra free time in your busy schedule. That's why Toyota of Greenville offers quick oil change service for your Toyota truck, SUV, or car. At Toyota of Greenville, your oil will be changed in a swift manner. To take advantage of our rapid oil change service, schedule your appointment today.
Toyota Corolla, Yaris, Camry, Sienna Avalon Oil Change
Let our expert service team at Toyota of Greenville change your oil and oil filter for your Toyota car in an effort to keep your engine running efficiently. When getting an oil change, make sure it is done by experienced professionals.