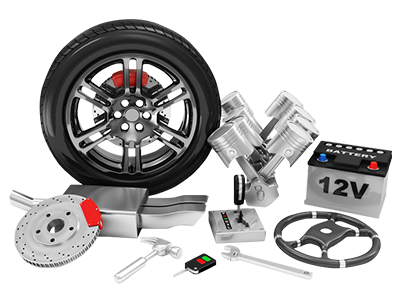 Toyota Muffler Service and Repair
Struggling with a rusty or malfunctioning muffler? It might mean that it's time for a replacement. Fortunately, we can help! We have OEM certified mufflers - meaning that they're designed to work specifically with your Toyota!
View Specials
Toyota of Greenville
2686-2700 Laurens Road, Greenville, SC 29607
Exhaust and Muffler Shops Near Me | Cheap Muffler Shop Greenville Spartanburg Greer Easley SC
A muffler - simply put - is designed to muffle your vehicle's exhaust system. The smaller the muffler, the more noise the exhaust system makes. Over time, though, the muffler may begin to malfunction. Signs of this happening include a loud noise emitting from the exhaust system; decreased fuel economy in your Toyota vehicle; and a bad smell, meaning that the fumes from your exhaust are not being directed away from the vehicle. Breathing in fumes could cause health problems or, in extreme cases, death. If you have noticed any of those warning signs from your vehicle's muffler, bring it in to our service center for a diagnosis and (if needed) a repair. We are conveniently located near I-85 on the Laurens Road Motor Mile in Greenville, just minutes away from Anderson, Spartanburg, Greer and Easley.
Toyota Muffler Shops Nearby | Local Toyota Muffler Shop Greenville SC
There are many big names out there that say they can take care of your muffler. What sets Toyota of Greenville apart from the other guys is that we specialize in Toyota vehicles. From the extensive classroom training our technicians receive to the certification processes they go through to ensure they are fully equipped with the knowledge they need to repair Toyota vehicles, you can take comfort in the fact that they have serviced Toyotas like yours for a number of years. It's easy to schedule an appointment, too; do so using our online service scheduler. Before you go, don't forget to check out our service coupons to save even more on the specific services your vehicle needs, whether it's for your muffler or something else.
Best Muffler Shop Greenville Spartanburg Easley Greer SC | Muffler Shops Around Me
Trust Toyota of Greenville to use OEM parts on your vehicle. Don't depend on an aftermarket solution that may or may not work; depend on Toyota OEM certified parts that are designed to work best with your Toyota!