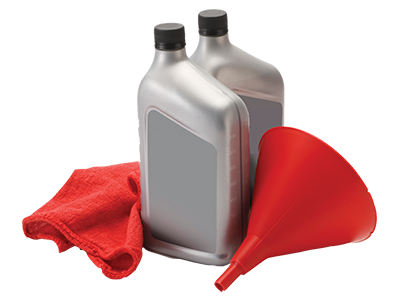 OW-20 Coupons & Oil Change Offers | Auto Parts Store
Based on the results of a recently completed, long-term study, Toyota has begun the transition to synthetic lubrication standard (SAE 0W-20).
Must print and bring in offer or display on phone at time of service to redeem. Multiple offers cannot be combined.
Benefits of OW-20 Oil
Improved fuel economy.
Reduced emissions.
Reduced oil waste through less frequent oil changes.
Improved resistance to oxidation, thermal breakdown, and oil sludge.
Reduced wear on both cold start and high idle.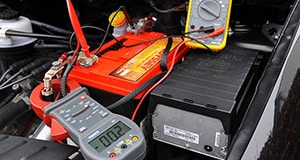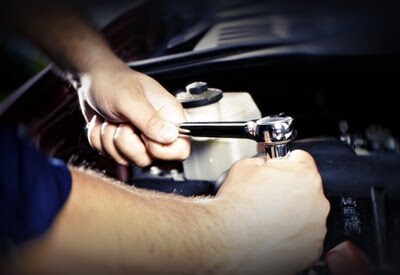 Customer Reviews


Toyota of Greenville
2686-2700 Laurens Rd, Greenville, SC 29607
OW-20 Oil Benefits | OW-20 Oil Sales In Greenville | OW-20 Shipping
Based on the results of a recently completed, long-term study, Toyota has begun the transition to synthetic lubrication standard (SAE OW-20).
This change addresses recent and more stringent government emission requirements for which all automobile manufactures are ultimately accountable. Toyota's transition to low viscosity synthetic oil is intended to provide the following benefits to our vehicles, the environment and you, our valued owner:
Maximized emission performance on cold start-ups
Enhanced engine protection in a wide variety of operating temperatures
Reduced environmental burden on recycling and disposal of waste oil
Lower cost of ownership through improved fuel economy and extended oil drain intervals
OW-20 Oil FAQ's | Benefits of OW-20 Oil | OW-20 vs. 5W-20
Q: How will I know if the vehicle I am interested in purchasing is equipped with 0W-20 synthetic oil?
A: All 0W-20 vehicles are being outfitted with the below sticker on the driver side rear passenger window. Additionally, your Sales associate will be able to point out if the vehicle is equipped with OW-20.
Q: Why do some models with a particular engine require synthetic oil and other models using the same engine do not?
A: The oil required is partly based on the emissions certification for the model/engine combination, not the engine alone. Since some models were certified to a more stringent emissions level, they have to be serviced with synthetic oil to maintain their certification, mileage, and overall performance.
Q: What if I change the oil myself but OW-20 synthetic oil isn't available?
A: If OW-20 synthetic oil is not available, 5W-20 conventional oil may be used. However, it must be replaced at 5,000 miles with 0W-20 synthetic oil.
Q: Can I use any brand of OW-20 synthetic oil?
A: Genuine Toyota Motor Oil OW-20 utilizes a Toyota-specific additive package that will provide the best results for oil performance and fuel economy - it's what the engine was designed to use. However, other OW-20 synthetic oils can be used, even though they aren't optimized for Toyota engines.
Q: What are the oil change intervals using this new oil? Are they longer?
A: Yes! The superior qualities of synthetic oil have allowed the oil change interval to be extended from 5,000 miles to 10,000 miles. However, an owner should continue to check the oil level regularly and top-off if needed. That will help the engine (and the owner) get the full benefit of the new oil. Additionally if your vehicle is considered a "severe use vehicle" you will remain at the 5,000/6 month oil change frequency. Be sure to always check with your Toyota dealer to ensure proper maintenance is being performed.
Q: Even though oil change intervals have been changed to 10,000 miles for OW-20 vehicles, does that mean I don't need 5,000 interval mile services?
A: No, although your vehicle may not require oil changes as frequently the "Maintenance Required" indicator light will continue to illuminate every 5,000 miles as an important reminder of the need to have other maintenance performed. Regular inspection/rotation of your vehicle's tires and inspection of your vehicle's brakes, which generally do not wear out at prescribed intervals, helps ensure your vehicle's safety.
Q: What does the Owner's Manual state regarding 0W-20 and oil change intervals?
A: Toyota models that require synthetic oil have this statement in the Owner's Manual: "SAE OW-20 is the best choice for good fuel economy and good starting in cold weather." The original oil change interval stated in the manual for OW-20 vehicles was 5,000 miles/6 months.
Q: Will customers who already purchased a OW-20 certified vehicle receive a new Warranty and Maintenance Guide with the new oil change intervals noted?
A: Yes. Toyota has started mailing updated guides to those customers affected by the interval change in the beginning of February, along with a letter explaining the new factory recommended maintenance changes.