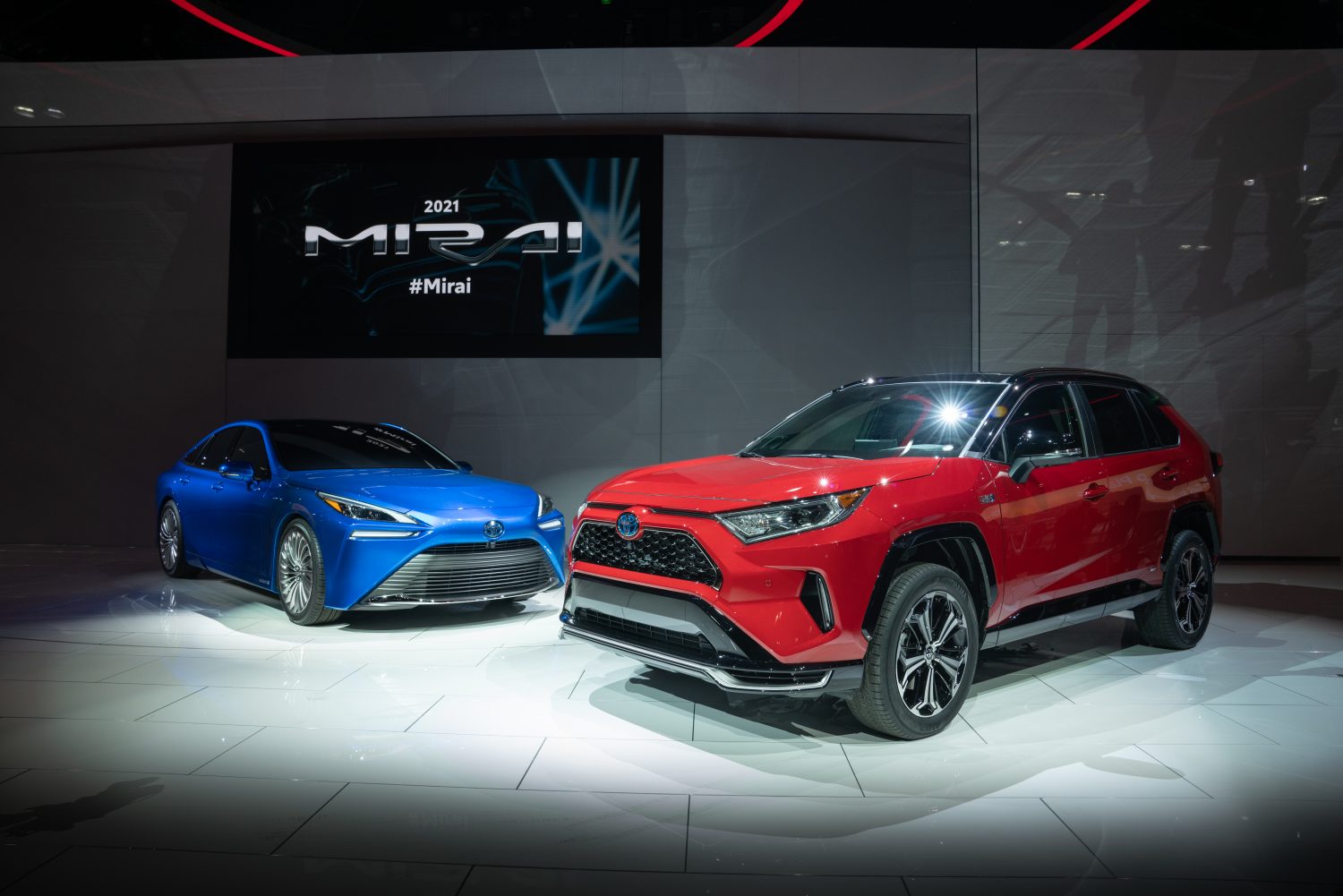 This year at the 2019 Los Angeles Auto Show, Toyota debuted the first-ever RAV4 Prime, the next-generation 2021 Mirai and the Camry AWD model. Toyota's goal is to provide more efficiency and versatility than ever before.
Toyota continues to pave the way for hybrid vehicles with the 2021 RAV4 Prime, all while establishing fuel-efficiency that doesn't limit the driver experience. The RAV4 Prime boasts surprising performance with 302-horsepower, making it the quickest, as well as most powerful RAV4 ever. It also boasts an estimated 39 mile range on battery alone which is more than any other PHEV SUV on the market.
As far as the second-generation Mirai goes, it has significantly evolved from its debut back in 2015 when it debuted as the first production hydrogen fuel-cell electric vehicle (FCEV). The newly redesigned Mirai is refined with a coupe-inspired design that is based on a premium RWD platform. It also includes an upgraded FCEV powertrain and target of 30-percent increase in driving range. The new Mirai features enhanced performance without comprising.
The new Camry all-wheel drive (AWD) model is arriving for the first time since 1991. The Camry AWD is powered by a high-efficiency 2.5-liter DOHC four-cylinder engine teamed with an 8-speed Direct-Shift automatic transmission. The new AWD system also balances added traction with exemplary fuel efficiency, underscoring Toyota's commitment to the sedan category.
Let's discuss the 2020 Corolla. Both the 2020 Corolla and 2020 Corolla Hybrid were named Green Car Journal's 2020 Green Car of the Year. The Corolla is greater than ever before, offering 32 combined MPG for the gas model and an impressive 52 combined MPG for the first ever Corolla hybrid.
Toyota has also unveiled the fully redesigned 2020 Highlander which offers a new level of bold design and heightened safety features. The Highlander is available with a V6 engine or a new-generation hybrid powertrain.
Want to learn more about the upcoming Toyota models? Contact us today at Toyota of Greenville.