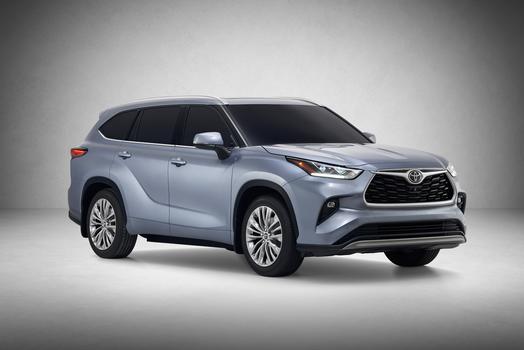 The next-generation of the 2020 Highlander has debuting at the New York International Auto Show and it's further proof that Toyota is on a roll.
When it arrived back in 2001, the original Highlander redefined the midsize family. Back then, most midsize SUVs were truck-based, however, when the Highlander debuted, the vehicle's unibody structure which included four-wheel independent suspension quickly became the template for a new segment of a more comfortable and family-friendly SUVs. Then, after adding a third row, the Highlander not only grew in size, but it became the best-selling retail model in the segment. Something it's continue to do since 2016.
Now, in its fourth-generation, the Highlander brings a new level of distinctive design to its foundation which has been built on safety, quality, comfort, durability and reliability. The 2020 Highlander amplifies all these qualities all while incorporating a dramatic new design. This design not only combines a powerful SUV presence, but it does so with sophisticated detailing. The 2020 Highlander's new look enables even greater capability, comfort and safety than before.
The 2020 Toyota Highlander offers the choice between a powerful V6 or new-generation hybrid powertrain, with the gas version offering a manufacturer-estimated 22 MPG combined fuel economy and the Hybrid offering a manufacturer-estimated 34 MPG combined fuel economy. It also delivers with a choice of five grades, starting with a new L grade, then layering amenities and technology in LE, XLE, Limited and the top-of line Platinum. (The Hybrid is offered on all but the L grade.)
The 2020 Toyota Highlander will arrive in Toyota dealerships in winter with the Highlander gas model arriving in December 2019 and the Highlander hybrid making its way to customers in February 2020. To find out more about the 2020 Toyota Highlander, contact us today at Toyota of Greenville.