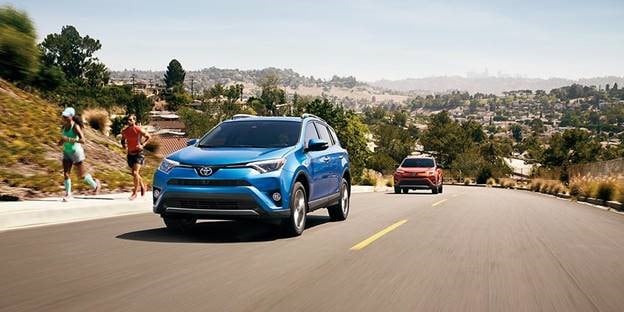 Toyota is reaffirming its goal to a sustainable future as it works toward the goals of its Global Environmental Challenge, which sets sustainability targets for the company to achieve by 2050. In North America, the efforts the company are taking to minimize environmental impact, protect the natural world, and help create a net positive value are found in four key areas: Carbon, Water, Materials and Biodiversity.
Here is how Toyota is making these efforts possible going forward:
- Carbon: To address climate change, Toyota is aspiring to reduce greenhouse gas emissions from operations and establish longer-term targets to achieve zero emissions by 2050. In addition, Toyota also pledges to reduce vehicle emissions 90 percent from a 2010 baseline by 2050. How will it accomplish this? By offering vehicles with alternative powertrains and working to expand PHV, EV and FCV infrastructure.
- Materials: Toyota's strategy aims at conserving natural resources, eliminating waste disposal and sharing know-how. For example, in North America, Toyota has established a data tracking system to annually track the amount of packaging used. Toyota has set a global target to reduce packaging material use by 5% by 2021.
- Biodiversity: The company pledges to conserve natural habitats by 2050 and partner with third parties to help protect globally recognized hotspots. In addition, Toyota will engage in projects that protect biodiversity and work to protect threatened and endangered species living near its sites as well as certify all major facilities to a recognized, high standard conservation certification.
- Water: As the availability of clean water becomes more important, Toyota will continue to manage and preserve this valuable resource. Toyota pledges to reduce absolute water withdrawals from North American operations by incorporating waterless manufacturing technologies and adopting water conservation and recycling technologies. By 2050, the company will establish closed loop systems with 100 percent recycled/reused water. In addition, Toyota will also engaging with communities and nonprofits to conserve water.