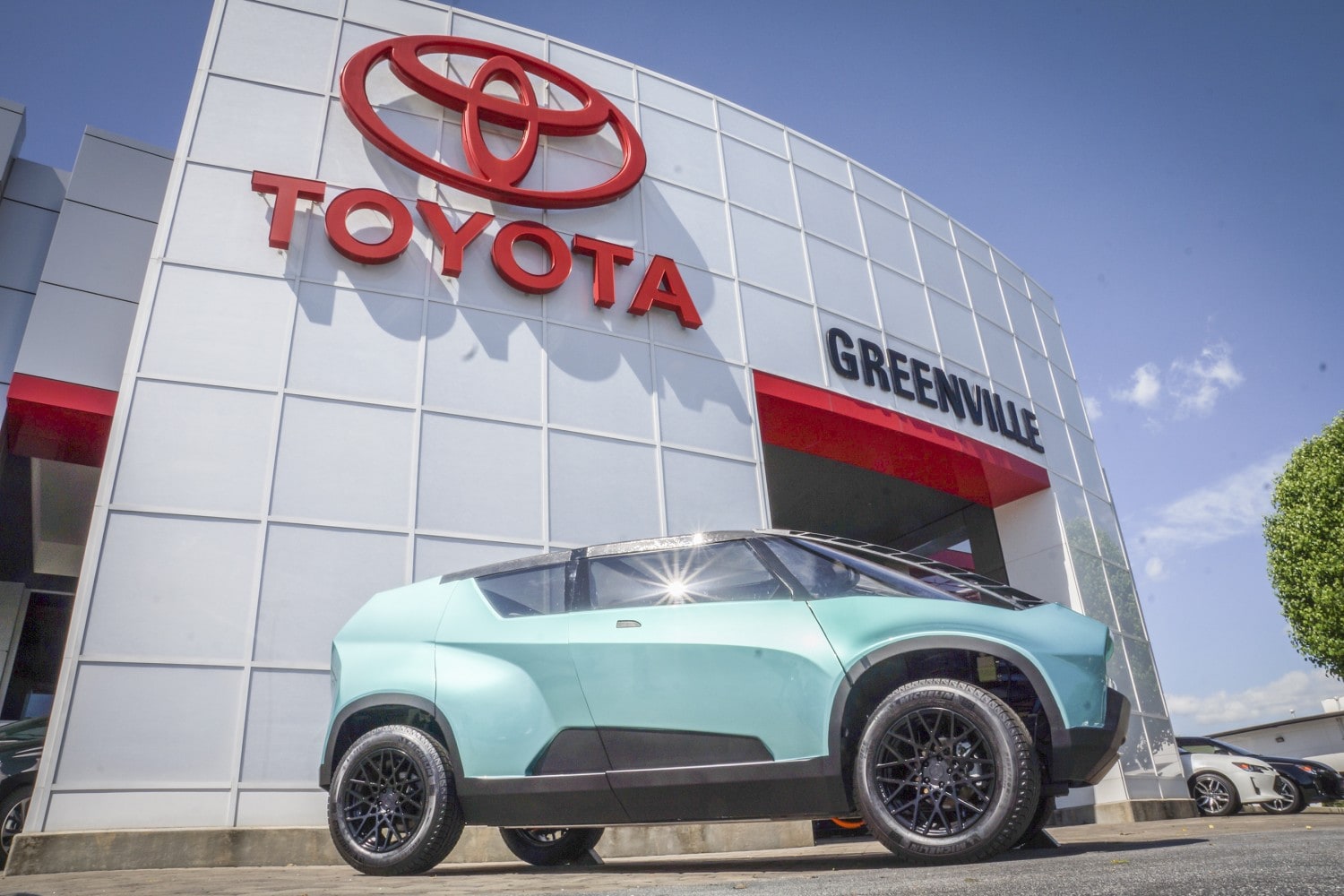 Do you like incredibly awesome cars? Are you an automotive enthusiast or and engineering junkie? Well, if you are, on Monday, June 6, join us at Toyota of Greenville from 4:30 p.m. until 6:30 p.m., and get a close up look at the remarkable Toyota uBox. The Toyota uBox concept vehicle was developed by Clemson University's automotive engineering students. During the event, which is free to the public, you'll be able to enjoy food and music, as well as have your questions answered about this unique project.
The Toyota uBox is the sixth-generation in the Deep Orange project, which is a Clemson graduate program that is part of their automotive engineering department. Deep Orange 6 is an urban utility concept vehicle that is designed with Generation Z buyers in mind. The main focal point of the project is to understand what future active young people who will be living in urban settings will want and need in a utility vehicle in the year 2020.
The Toyota Technical Center which is the North American research and development arm of Toyota Motor Corp., sponsored the sixth-generation Deep Orange vehicle prototype which was designed and conceived by the Clemson University International Center for Automotive Research (CU-ICAR). After the car was unveiled in April at the SAE World Congress in Detroit, the concept vehicle has finally returned back to its home state of South Carolina and will be publicly showcased for the first time at this momentous event.
"The collaboration with Toyota was open and extremely fruitful," said Paul Venhovens, BMW Endowed Chair for Automotive Systems Integration at CU-ICAR. "The Toyota management team asked all the right questions at the right time. They constantly challenged the students with justifying their design and engineering decisions based on the Toyota brand essence, real-world customers and what the students believed the future would embrace. This experience can simply not be gained from a text book."
Learn more about the Deep Orange 6 homecoming event on the CU-ICAR website. In addition, take a look at this video to see how this concept car became a reality.
We look forward to seeing you on Monday to celebrate this momentous occasion at Toyota of Greenville, which serves the Greenville, Anderson, and Spartanburg areas.