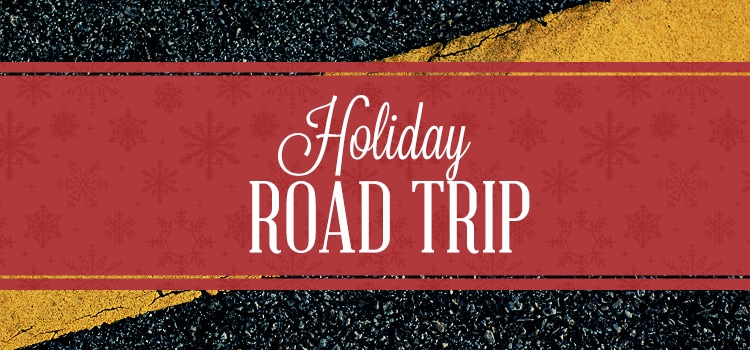 This weekend, many of us will be hitting the roads, traveling to see friends and family. These tips will help to prepare you for the busy holiday driving season.
Make sure to have your tires inspected and your oil changed before taking a long drive. A simple checkup of your vehicle can help mitigate many headaches along the road.
While you never actually want to have to contact roadside assistance, when you need them, it's nice to be able to easily contact them. Include contact numbers in your cell phone for roadside assistance just in case an incident on the road actually does occur. (And make sure you have a fully charged phone too!)
Speaking of emergencies, make sure you have a roadside kit in your vehicle with you. Make sure you kit includes jumper cables, a flashlight, a pocket knife, rope, flares, and a first aid kit. You may want to have an old fashioned paper map in your glove box. Also, pack some snacks like fruit snacks or granola bars and bottles of water. Oh and if you are traveling through ice or snow, kitty litter is so helpful if you get stuck on a patch of ice. It may be helpful to have a blanket on hand too. And you shouldn't forget the ice scraper.
Make sure you check the weather of where you're going. This isn't just to see what to pack in your suitcase. This is also important in making sure you are aware if there will be rain, ice, or snow along the way that will hamper your driving. If it's going to be really bad, maybe consider taking an alternative route.
Make smart driving choices. First, make sure that everyone in the car is properly wearing their seat belts. Also, make sure to watch your speed. It is simply not worth trying to cut travel time by driving too fast when roadways are packed with holiday traffic. Oh and make sure not to drive distracted. If you're traveling with someone else, let that person be in charge of navigation, being in charge of the entertainment, and more. Your job is to focus on driving.
With a little extra prep, you can have a stress-free road-trip and enjoy your holiday with family and friends.